The Most Comprehensive and Cost-Effective HIPAA Compliance Solutions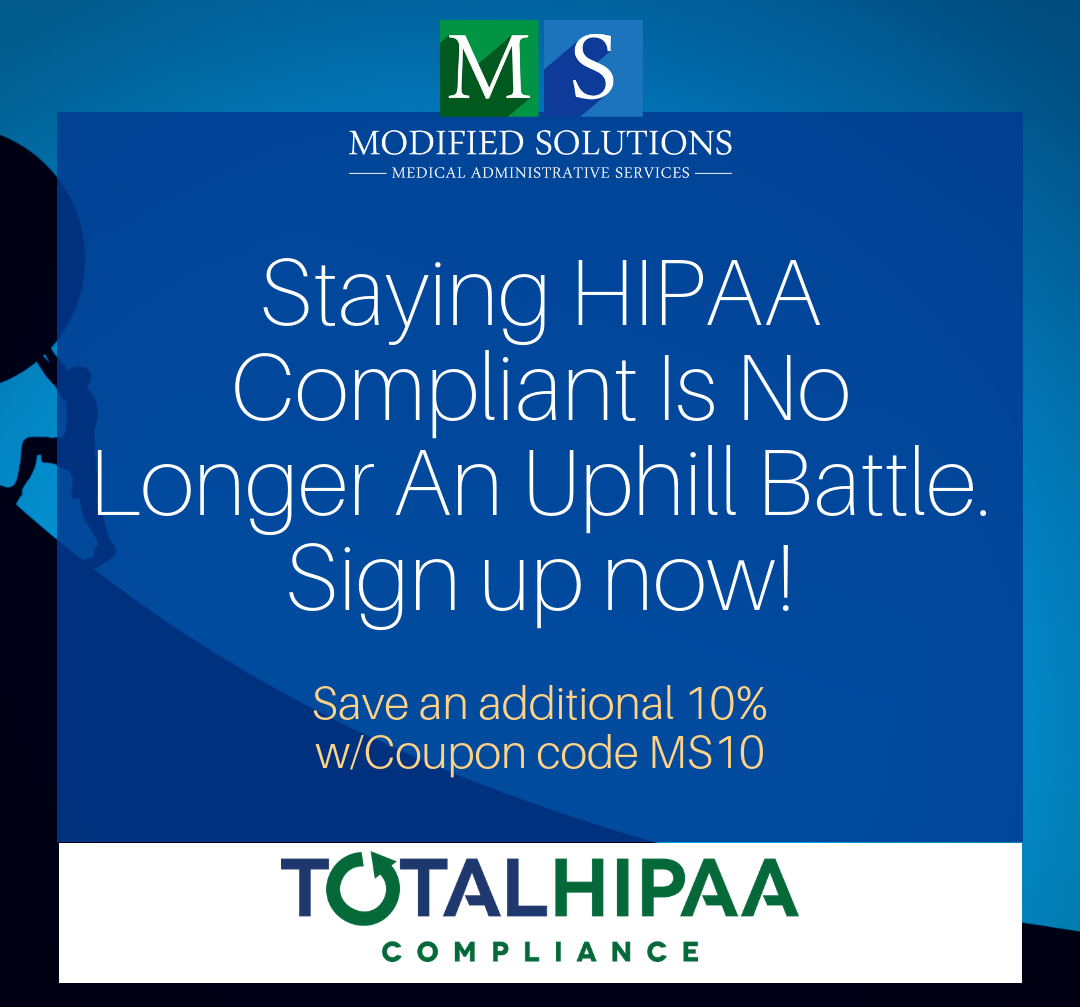 HIPAA Prime Compliance Services provided for the following:
Agents/Brokers

Employers

Business Associates

Medical Providers 

Solo or Group (practices of various specialty types)

Dental Providers

Small or large agencies or companies
Reserve HIPAA Training & Complete Annual Risk Assessments
Use PROMO CODE MS10 to SAVE an additional 10%!
---
Meet all documentation and HIPAA training requirements with the help of TotalHIPAA.com
"HIPAA Prime is an easy-to-follow, cost-effective online solution for quickly developing and implementing your personalized HIPAA Compliance Plan." -TotalHIPAA.com
Not Sure If You Need to Be HIPAA Compliant?
Don't forget to use PROMO CODE MS10!
All HIPAA compliance training, risk assessments, and documentation prepare are furnished and fully supported by our good friends at