Make Your Selection
Pay As You Go
107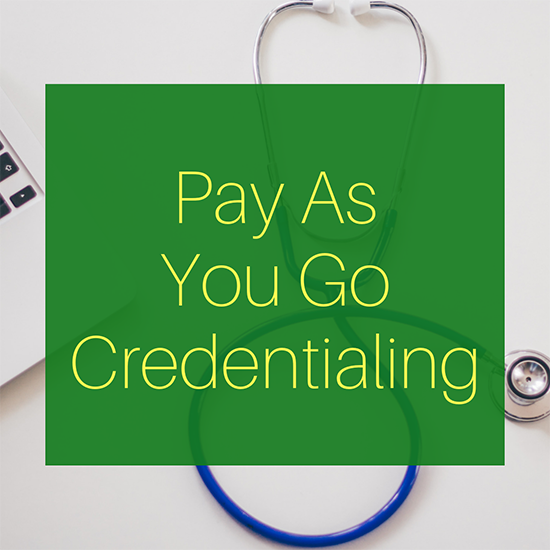 If you're looking to expand your enrollment networks, secure contracts, and reduce ignored correspondence notices, aligning your practice with an experienced service provider will capitalize your efforts and exceed your goals

This service allows you to pay for your new credentialing and enrollment request per application.
Credentialing & Payer Enrollment Services Offered:

New Hospital Credentialing
New Insurance Panel Enrollment
Medicare/Medicaid Enrollment
Locum Tenens Assignments
CAQH Enrollment
PECOS Enrollment
Contract & Fee Schedule Analysis
ERA and EFT Enrollment
___________________________________________
NOTICE: Please check your email spam and junk folders for order confirmation and further instructions. A representative will be in contact with you shortly.

Fee are priced per application per provider. Be sure to add the appropriate quantity in your cart!
Prices are subject to change.

An a La Cart Credentialing and Enrollment Service | Fees are priced per application, per provider.
Per Application Fee, Per Provider (0)
Still haven't found what you need? Give us a call 678-935-0520!