Efficient | Dedicated | 20+ Years of Excellence
Not Your Typical Billing Service Provider
In every service that is furnished, Modified Solutions believes that you should be able to love what you do while obtaining consistent financial gains and sustaining compliance as healthcare professionals.
Services are provided with solutions through tailored one-on-one support, user-friendly technology, and compliance. Our solutions seamlessly integrate with your business.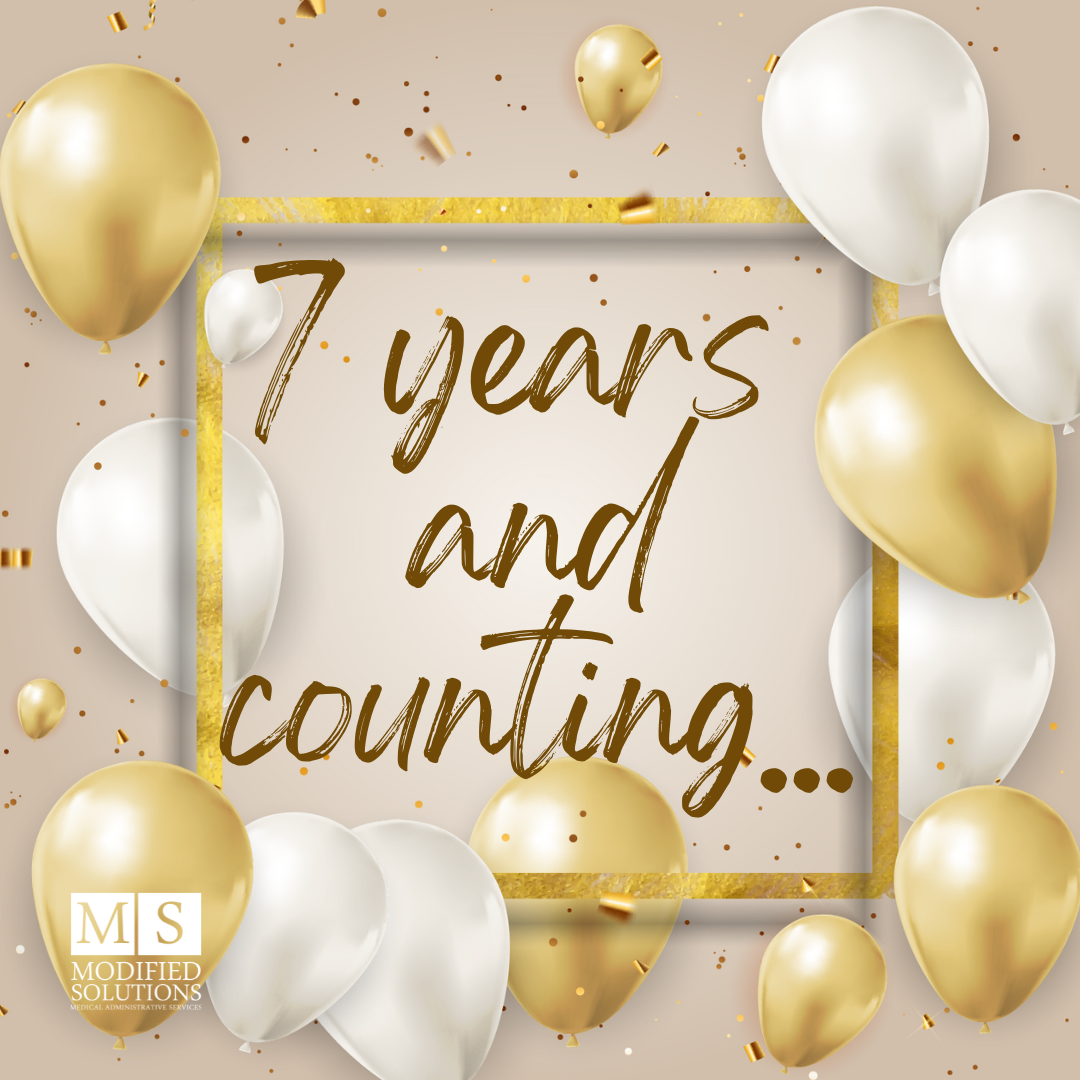 Experience
Modified Solutions, LLC is a national service provider with over 20+ years of experience in medical administrative services.
Our focus is to deliver proven administrative practices that simplify business dilemmas for our clients through medical billing, credentialing, and consulting. We pride ourselves on achieving maximum productivity by avoiding unnecessary redundancies or wasted expenses for our clients. Services are created for the unique needs of healthcare professionals to ensure success.
Our Mission
Our mission is to provide practical solutions through medical administrative services for healthcare professionals. Our goal is to help our clients customize action plans that help maximize availability and revenue through service, technology, and compliance.
Core Values
Integrity. Ethics. Commitment. Success.
As covered entities, business associates, and subcontractors, we have taken a vow of commitment to uphold HIPAA guidelines. Modified Solutions makes every effort to develop and adhere to regulations that ensure the protection and distribution of PHI.
---
Business & Member Affiliations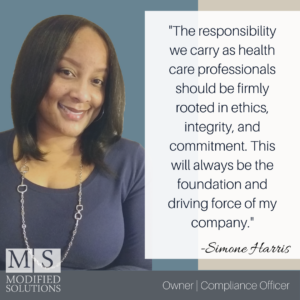 Since 2001, Simone Harris has developed a solid foundation in administrative healthcare services and business development. She has 20+ years within the healthcare sector and serves as the Executive of Business of Operations and Compliance Officer.