Generous promises, inaccurate coding, and minimum follow-up, all at a discounted price…
These are just a few complaints that have HUGE financial implications for medical practices. And unfortunately, we've heard of far too many of these horror stories from the provider community than what we would like.
Every practice and independent provider should be cautious when selecting a medical billing service provider. The risks are too great to sacrifice the financial stability of your practice and reputation.
Request A Consultation
We suggest requesting a consultation to help you gain perspective on who the billing company is, their internal HIPAA compliance protocols, and daily billing practices.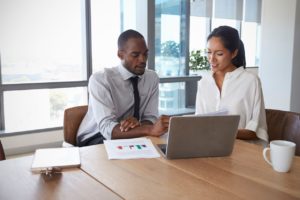 Doing this will ensure that your billing service provider can perform at the level of expertise that is needed to meet your practice needs. And the greatest reward is that you'll establish transparency with your billing provider for the jump.
What To Consider
There are a few things that you should consider when selecting your medical billing service provider:
Experience in the industry
Compliance-driven
Ethically committed
Pristine reputation & dedication
Things to Remember
A good billing service provider won't say yes to everything you desire because there are regulations and guidelines that will say otherwise. So keep in mind 4 concepts to help you stay on track to make the best selection
Quality & Compliance vs price
Level of experience
You'll get exactly what you pay for
Transparency is key
To find out how Modified Solutions can assist your practice with billing services, click here.
---
Since 2001, Simone Harris has developed a solid foundation in administrative healthcare services and business development. She has 18+ years within the healthcare sector and serves as the Executive of Business of Operations and Compliance Officer. Modified Solutions is furnished with professional medical administrative resources that are firmly rooted in compliance, integrity, and experience. To learn more visit https://modified-solutions.com/.